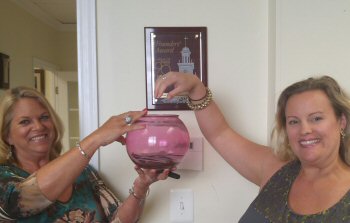 When we get a referral from a client or a friend in the community like yourself, it means a lot to us. The experienced agents here at William M. Sparks Insurance in Timonium, MD, work hard to earn each referral by providing "top notch" service with every call and visit. Now, we've found a way to say thank you for this business through our Sparks Insurance Referral Program. It's our way of showing appreciation for all the referrals our loyal friends have sent our way.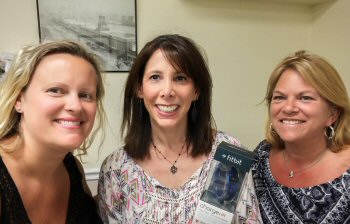 Lisa Steinmetz was our winner for 2015.
Lisa was chosen a while ago and invited to visit our office to receive our appreciation and her prize -- a FitBit Charge. She was finally able to visit us recently, and we snapped a few photos to remember the occasion.
Could you be our next Referral Winner? Check out our website for the Referral Program details, and then decide who you know that could use the service and expertise of Timonium/Lutherville's best insurance agency.
By referring your friends, neighbors and family to William Sparks Insurance Agency, you can enjoy a win-win. Not only will you be automatically entered into our drawing to be the next Referral program Winner, but you will also have the satisfaction of knowing that you have helped those that you care about to have access to the best insurance service and expertise in Lutherville/Timonium and beyond.
See our website for all the Referral Program details.
---