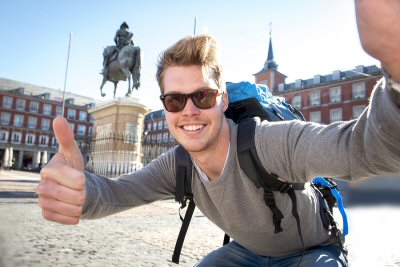 Your vacation plans are made and you're all packed and ready to go. But wait, shouldn't you let all your online friends know that you'll be away? The answer is a big NO. Your pre-vacation posts could make you a prime target according to the Electronics Security Association (esaweb.org) who says an estimated 75% of burglars are using social media to find targets. These criminals spend their online time trolling social media to find out whose house will be empty and when. With that knowledge, it is an easy task for them to gain access to your empty home and take their time removing all that they wish to take. In fact, burglars are known to steal higher end items if they know they have as much time as they need.
So how do you avoid being a victim of these online burglars? Following these social media safety tips will help you to protection of your property and belongings when it counts the most.
Vacation plans — Avoid announcing in advance your vacation plans – when you'll leave and return, where you will go. If you must share, do so by text to just those who are closest to you. There will be plenty of time to share your vacation events when you return. Don't give the burglars an invitation to break and enter your home.
Location — If you believe that there is any chance that you have been targeted by burglars who have tracked your online activities, you won't want to help them further by also showing your GPS location. Whether during your trip or just at home, keep your location private by disabling GPS location-identifying settings,
Pricy purchases — If you purchase high-end or expensive items on your trip, it's best not to post a photo of them? Online thieves also track posts of expensive items and could be motivated to target your home to steal such items. So yes, you would still be a target upon your return.
Hidden data — When you take a picture with your digital camera or your phone and save it, part of what is saved in a collection of hidden data (called EXIF) which includes when and where the photo was and much more. Although some social media outlets do automatically exclude EXIF data but others do not. If you'll be uploading photos that can be captured by others, consider removing this data before you share. In fact, you can find the simple steps to removing the EXIF data here
Photos — Delay the posting of your vacation photos to social media until you are safely back home; and when you do eventually post your photos, remember to include the hashtag #latergram to let your social media friends know that the photo was taken earlier. If you really must share your photos in real time, then upload them to an account on Google Photos where you can share them only with those you designate. Otherwise, online thieves trolling for victims will know you're away from home.
Privacy — Be proactive. Long before criminals have the chance to find you online, be sure your social media settings are set to "private" or "friends only" to be sure no unwanted strangers see your posts.
Homeowners Insurance Tip
Before you leave for your vacation, take all precautions to thoroughly secure your home and property. Let a trusted neighbor know that you will be away and share your itinerary. But also have a conversation with your insurance agent to be sure that your home is sufficiently covered for any damage or theft that might occur in your absence. If you are concerned about theft of your personal data through social media, it is advisable to also explore your options for identity recovery, should you need to pursue it.
---